Fish Welfare Technology is the general term for the digital solutions produced by the company that leads the world in handling live fish. The solution comprises the industry-leading automation system (Fish WelTech Control), which MMC First Process has been supplying to well boats for many years. New to the portfolio is Fish WelTech Insight, which adds a whole new dimension to the system.

Increased value for our customers 
Fish WelTech Insight helps the customer make sound decisions on fish welfare issues. Good fish welfare is crucial for quality, sustainability and profitability. It involves using the facts, measurable parameters and experience to make good choices. All these factors play a part in learning and development, but the complexity of the current system means that extra computing power is needed to take the next steps forward.   
Market leader
"Our existing automation system is the best in the market for managing the fish handling operations that are taking place in the present. Fish WelTech Insight then acts as the right hand of our automation system. It helps to understand historical operations and predict what will happen in future, thus broadening the scope of the way we use data and information. Examples include sharing data with the veterinary service and aquaculture installations, investigating incidents, continuous learning and establishing best practice," says Eivind Vinje, Vice President Research & Development in MMC First Process.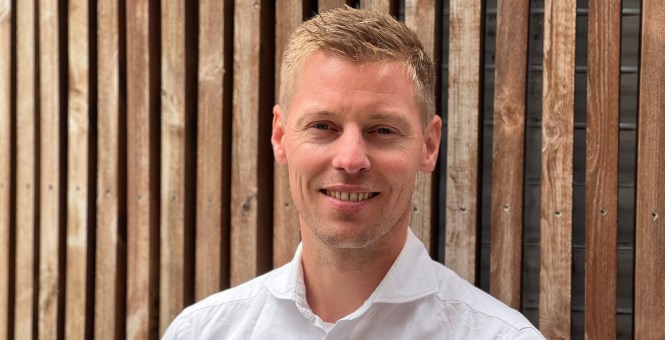 Few limitations
The system architecture has few limitations and is designed with future possibilities in mind. For the customer, this means that Fish WelTech Insight will be under continuous development and the customer's risk of choosing a system that does not meet the test of time is minimised.
Commitment and enthusiasm
Vinje believes that commitment and continuous learning are essential if digitalisation is to succeed, and this provides much of the impetus behind the new system:
"We want to create a platform and arena where unnecessary barriers to start-up are removed. At the same time, we want to generate enthusiasm and make it impossible not to think about future improvements and what more can be achieved."

Further development
A prototype has been developed and run in a pelagic factory for a couple of months, as logistics and access are easier when this part of the job is done onshore. The first system on board a well boat is being installed now. Many commercial installations are planned during the year and the company will work closely with these customers to further develop the system.
Technology is the solution
"This is just the beginning. We can see the potential and passionately believe that our technology will play a vital role in meeting the challenge of improving fish welfare and sustainability. We are investing wholeheartedly in the future of Fish WelTech Insight," concludes Eivind Vinje.