Innovation and creativity have been at the core of our business since we started. In a high-tempo industry and a business that offers multiple opportunities and challenges, we have established a separate, dedicated interdisciplinary R&D department. This is an important structural initiative to enable us to take the next big steps forward.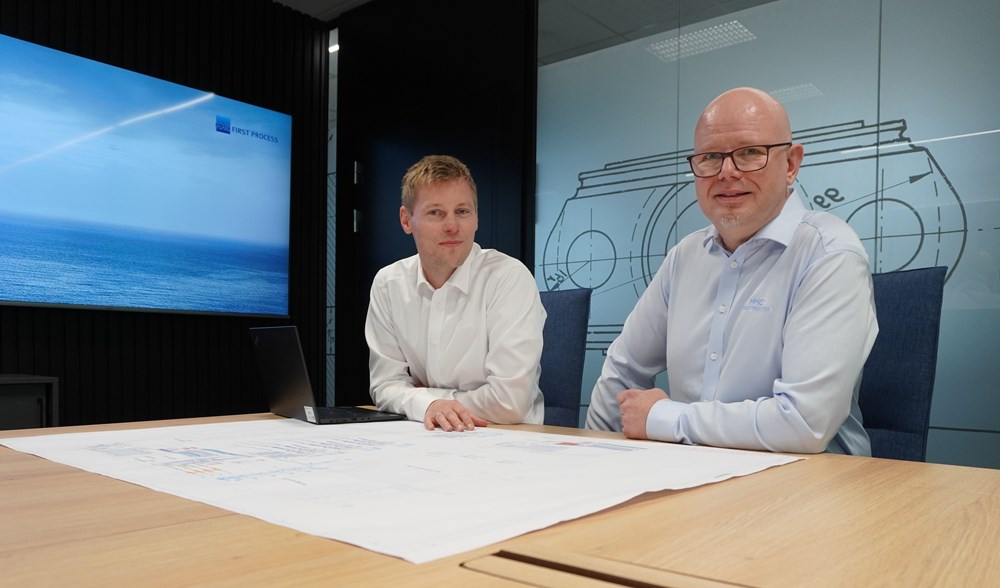 "From the start of an R&D project through to its completion, we continuously review our goals and ambitions for fish welfare and biomass security," says Eivind Vinje, VP R&D.  "We set the bar high as we seek to live up to our own and our customers' social responsibilities. We create traceability and transparency by using data and digitalization in our solutions. This enables us to discuss facts and identify areas of improvement.

Our design thinking also involves being able to deliver sustainable solutions, where future improvements are retrospectively compatible as far as possible. The whole solution must then be resilient enough to last throughout the full life cycle of the supported system and its surroundings. This requires high-quality engineering and good material choices, as well as defensible ethical and moral choices throughout the process. Every new R&D project has to be authorised by management, and the sales and technical departments, before it starts.  This thorough process helps us to ensure that the products and services we develop for the future provide value for our customers, take care of the fish and have the minimum environmental impact for future generations.
We have significantly strengthened our R&D department to take advantage of an interdisciplinary team. Our customers are demanding more sustainable and transparent solutions and with our passion for technology we aim to be ahead of the curve," concludes, Vinje. 


Making sustainability profitable
One of the systems we in MMC First Process have worked hard at in recent years is a pump that moves fish gently and with minimum energy use.  This is a project where social and environmental responsibility have been prioritised throughout. 

"First and foremost, this is about fish welfare and the quality of the end product," says Roy Glomset, R&D Manager.
"Our main focus during the development of new products is always on fish welfare and sustainability and we use an independent third party to document this. This is why we have been working closely with Sintef Ocean and Møreforsking throughout this project. 
We aim to help our customers to make fuller use of the raw material, by handling the fish as gently as possible throughout the pumping process. We therefore set ourselves the target of developing sustainable fish handling solutions for the seafood industry and saw clear potential for using this type of pump to transport live fish, if we could solve one or two problems along the way. We have been working on the system for several years and have supplied the RID Fish Welfare pump for use in many installations in the pelagic industry. We have gained invaluable knowledge, and this has helped us to develop the pump so that it can also handle large, live fish.
The pump is patented and unique in its kind. It has no impellers, valves or other obstructions that can damage the fish on their journey from A to B. The transition from vacuum to pressure is smooth. 
In 2020 Møreforskning and Fylkesnes Fisk joined us for an experiment where we ran live salmon through the pump. To measure fish welfare, blood samples were taken from all the fish and analysed for lactate, which is an indicator of stress. We were again pleasantly surprised by the results, which showed how gentle the new pump is with the fish and how little stress it causes. In fact, the report shows that the stress level in the fish was well beneath the recommended threshold. This project shows that focus on fish welfare and sustainability creates real and measurable value for our customers through increased quality and biomass security," says Glomset.